Top Online Supply and Demand Zone Trading Courses in India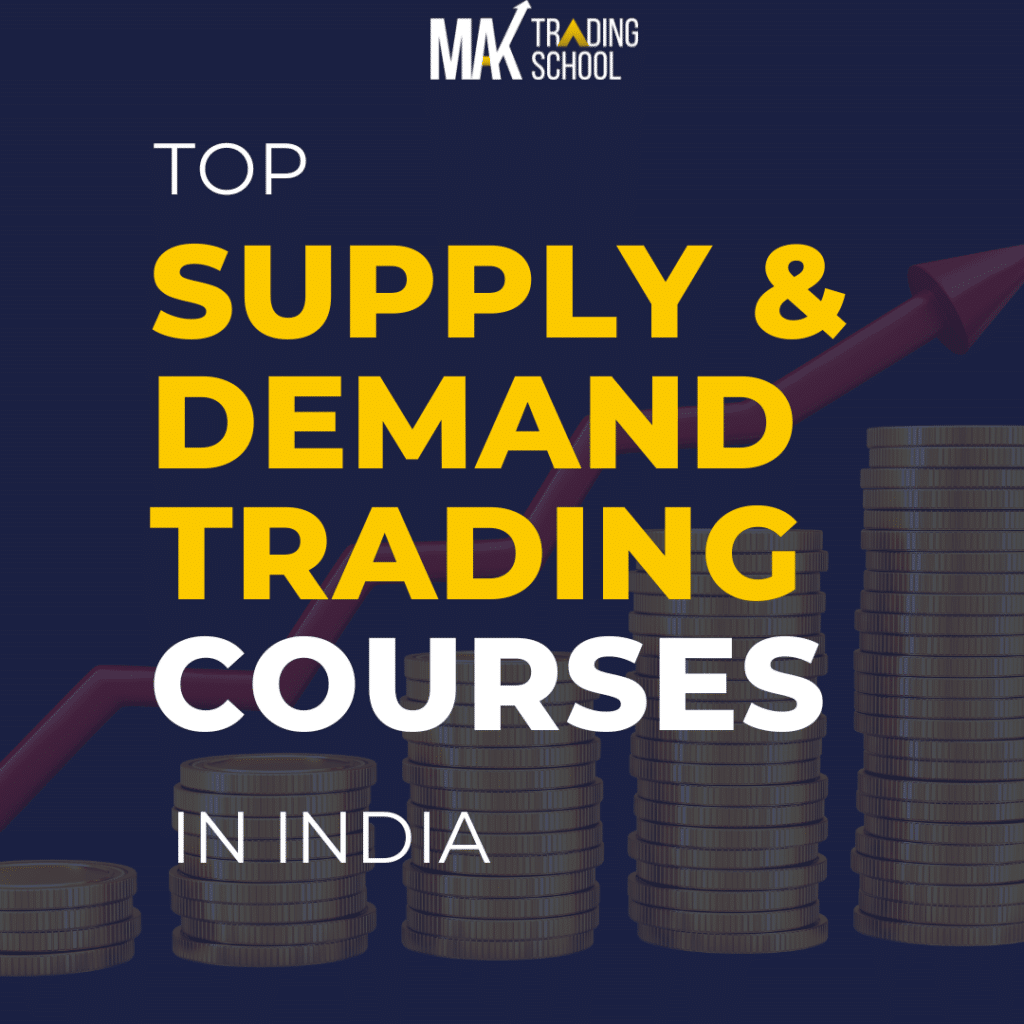 Are you looking for Supply and Demand Zone Trading Courses in India? This article will list the Best Institutes that teach Supply and Demand zone trading strategy.
Supply and Demand Zone methodology has been practiced by a number of traders in the past to great success and is changing the face of trading in India. Based on 4 high probability price patterns that are fractal in nature, the Supply and Demand Zone trading methodology becomes an effective alternative to classical technical analysis.
Richard Wyckoff was one of the first market analysts to observe these phases of Supply and demand zones on a chart. These zones are also called Accumulation and Distribution zones. He was an American Stock market investor and the Magazine Wall Street founder.
"Listen to what the market is saying about others, not what others are saying about the market."

– Richard WycoffTrading
What is Supply and Demand Zone Trading?
The Supply and Demand strategy is identifying High probability footprints on charts that big institutions and banks create. It is a straightforward and rule-based trading strategy that depicts imbalances of Supply and Demand on a graph. Supply and Demand traders can pin point with a reasonable degree of accuracy the areas on a chart where institutions are likely to buy & sell, and in turn align their trades along with them.
If one has a trained eye, then one can easily spot these footprints on the price chart. Have you ever wondered how many Price Patterns are there on a chart and how to identify them? There are more than hundreds of patterns listed on trading websites and books. This endless list can be very confusing & overwhelming for any person to comprehend. 
Some popular patterns widely followed by traders are head and shoulders, cup and saucer, double top, rounding bottom, double bottom, pennant, flag, wedge etc. Since most of these patterns are very subjective in nature they do not yield consistent results. In hindsight, everything looks picture perfect however dilemma is identifying the right formations as and when they are forming.
A Supply and Demand trader eliminates this subjectivity by focusing only on four high-probability price patterns that are easy to understand & keep repeating time and again. We have covered this topic in-depth in one of our articles.
Demand and Supply Trading VS. Conventional Technical Analysis
| SUPPLY AND DEMAND TRADING | CONVENTIONAL TA STRATEGIES |
| --- | --- |
| Does not require any Indicator | Conventional trading requires the use of many indicators or oscillators |
| Relies only on 4 Price Patterns | Hundreds of Price Patterns need to be tracked. |
| Here Supply and Demand zones are high-probability areas to enter & exit trades. | Conventional traders use a lot of indicators like RSI, Stochastics, Bollinger bands etc. All these are complex and are lagging indicators. |
| Very easy to understand, applicable in all markets like Forex, Commodities, Options, Futures, Crypto and all Time Frames. | Exhaustive list of available indicators. Confusion on which to follow & what settings to customise. Most of them are derived from price, hence they always lag price. |
Let's See how a Conventional traders chart looks like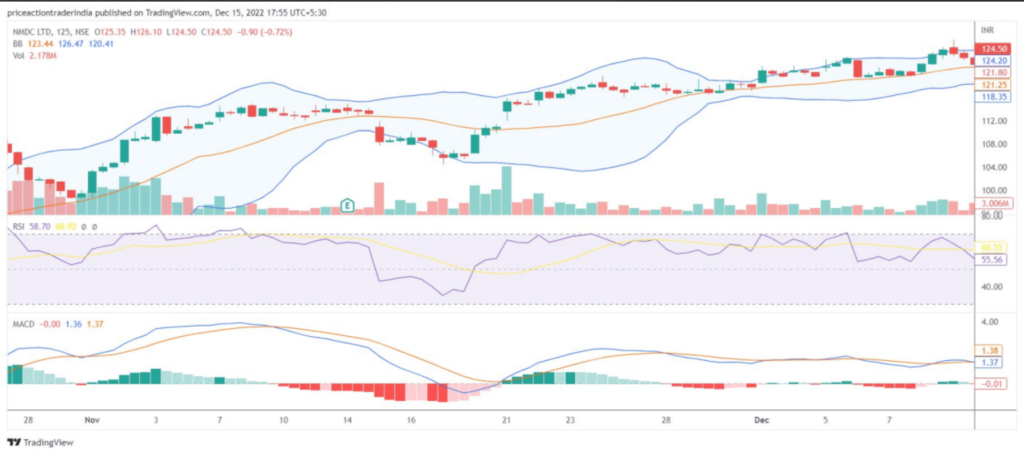 If you observe the above chart, you will find a lot of Indicators. Many of these indicators are a derivative of price. Hence, they are all lagging indicators.
Let's See how a Conventional traders chart looks like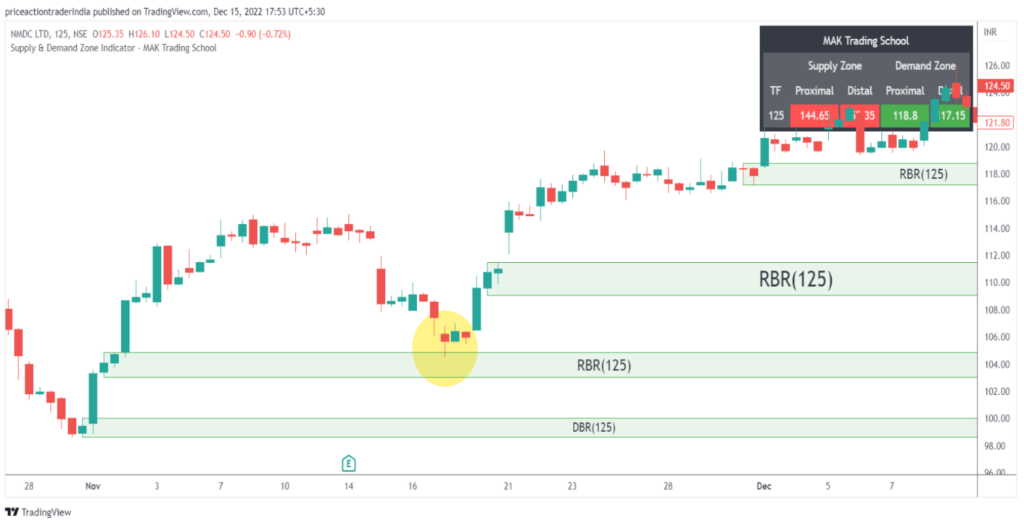 If you observe the chart above, there are no conventional technical indicators. All you see is high probability demand zones that are plotted. Zone plotting is based on a simple price pattern that depicts Institutional buying. The Key lies in keeping things simple and easy to follow.
List of Institutes that teach Supply and Demand Trading Courses in India 
MAK Trading School
Surjeet Kakkar
Sharekhan Education
Udemy
eLearn markets 
Mahesh Kamath's MAK Trading school is an online training institute, which teaches Supply & Demand Zone Trading Strategy. It caters to a varied spectrum of traders who want to learn & master this strategy. Mahesh Kaamath is an expert Supply & Demand trader, Ex Instructor at Online Trading Academy. He has trained more than 5000+ students and has a decade's experience teaching and training students. The Core Strategy – Supply and Demand trading course is an exhaustive one which covers the basic to the most advanced level concepts of Supply and Demand Trading.
What will you learn from this Course?
1.Learn a simple rule based Price Action Strategy which works across time frames & asset classes.
2. Learn to align your trades along with the Big Institutions.
3.Learn to identify probable key turning points much before they happen.
4. Learn to make money without quitting your 9 to 5 job 
This course provides aspiring traders with the exact framework that is required for achieving Trading Success. It can be easily replicated to make consistent returns from Trading & Investing.
Join the Trading Mantra Workshop: Book your seat now if you wish to learn Supply and Demand Trading Strategy. 
What MAK Trading School Students Have to Say-Student Reviews of Core Strategy Course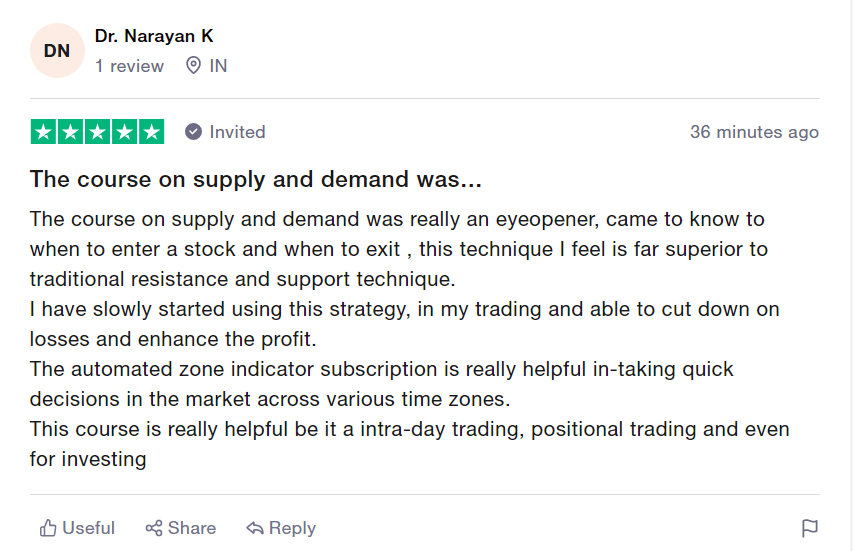 If you wish to learn or enquire about courses and offerings from MAK trading school, fill up the Form here. We will get in touch with you
Join the Trading Mantra Workshop and master the Skills of  Trading like a Professional 
| Institute | MAK Trading School |
| --- | --- |
| Website | www.maktradingschool.com |
| Email | Support@maktradingschool.com |
| Mobile: | 7400088842 |
| Core Strategy Course Fees | Reasonable |
Surjeet kakkar is the founder and mentor at surjeetkakkar. Ex-instructor at OTA (now Sharekhan Education) has trained many students in Supply and Demand Trading strategy. He offers Basics and Advanced Demand and Supply trading strategy courses. 
| Institute | Surjeet Kakkar |
| --- | --- |
| Website | https://surjeetkakkar.com |
| Email |  info@surjeetkakkar.com |
| Course Fees | Reasonable |
Online Trading Academy is officially Share khan education. They have a list of courses from Basic to advance levels on Supply and Demand Trading. They also have online and Offline courses that cater to your needs.
| Institute | Sharekhan Education |
| --- | --- |
| Website | www.sharekhaneducation.com |
| Course Fees | Expensive |
Udemy has many courses listed on its website, but they are mostly the basics of the Supply and Demand trading strategy.
Vivek is the founder and director of eLearn markets and is highly passionate about education and technology. He is an active financial market participant who loves contributing to the ecosystem.
| Institute | eLearn Markets |
| --- | --- |
| Website | https://www.elearnmarkets.com |
| Email | info@elearnmarkets.com |
| Course Fees | Varied Range |
In conclusion, the MAK Trading School's course in Supply and Demand Zone Trading is a great way for novice and experienced traders alike to learn about the strategies and concepts behind successful trading. With a comprehensive and detailed 11+ hour course delivered via videos, live case studies and quizzes, as well as a weekly Live Q&A sessions, it's a great way to get the skills and knowledge you need to trade in the markets without needing to quit your job. Happy trading!